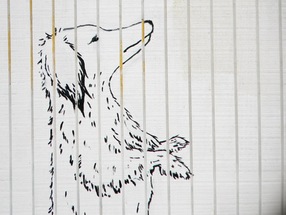 Publication History

Poetry

"Upon Learning of Michael Slager's Conviction" & "@Glacier Point, Yosemite National Park." Forthcoming in the inaugural issue of Peatsmoke.
"Archaeology of Another Possible Future," "@Ensanada, Cruise Port I," "@Inkwell Beach," "Sanctuary," & "On the Subway" forthcoming in Asian-American Literary Review
"Asiatic Bittersweet." forthcoming in Zone 3.
"I Never Talk About the Blood." Contrary. Winter 2019.
"@Penacook Ave" and "@290 E21st Street." deComp. September/October 2018.
"@Limekiln State Park II." Gnarled Oak. Issue 10. Oct-Nov 2016.
"@Limekiln State Park I" and "@ the Dentist." Third Wednesday – A Literary and Arts Journal. Vol. IX, No. 4. Fall 2016.
"@ Griffith Park Observatory II." Antithesis. Volume 26: Liminal (2016).
"@ Joshua Tree National Park," "Fiesta Weekend," & "Love Song for Randi." In Parenthesis. Summer 2016.
"@ Griffith Park Observatory I." Stone Path Review. Vol. 3, Issue 12, Fall 2014.
"Outside the Fourth Story Window" & "Winter Arrives Late in Albuquerque" 200 New Mexico Poems. May 24, 2012 & Nov., 2012.
"Lessening" & "August and No A.C." Gertrude. Issue 18, Summer 2012
"The Convergence Zone." 99 Poems for the 99 Percent. Feb. 1, 2012. Reprinted in the 99 Poems for the 99 Percent: Anthology of Poetry. San Francisco: 99 The Press, 2014.
"Upon Viewing Man Ray's Noire et blanche." Gargoyle. No. 57, Summer 2011.
"To Shannon, Upon News of her Engagement (to Someone Else)." From "Shapeshifting Poems: The Power of Transformation" by Lisa Chavez. Wingbeats: Exercises & Practice in Poetry. Austin, Texas: Dos Gatos Press, 2011.
"Alamogordo Blues." The Single Hound. Spring 2011.

​

Fiction

"Down in the Rio Puerco" (Under Consideration)
"Parrish Hall." Foglifter. Volume 3, Issue 1. April 2018
"Sarah and the Mantis." Duke City Dime Stories. March 2014. (Flash Fiction)
"City of Lost Angels," an excerpt from The View From Here. As Us Journal. Issue 1. Spring 2013.
"Everything Lights Up Red." Oklahoma Review. Vol. 11 Issue2/Vol. 12 Issue 1, Fall 2010 and Spring 2011 Combined.
"Asking For It." Phoebe. Fall 2010.
"Jules." Tayo Literary Magazine. Issue 2, Fall 2010. (Flash Fiction)
"Hindsight." Six Sentences. Dec. 2009. (Flash Fiction)

---

Creative Nonfiction

---

Other

​​A Writers' March. Blog. Est. Feb 2011.
LGBTQ Writers Caucus. Association of Writers and Writing Program. Est. Sept 2016.
Bloomsbury Review. Vol. 28, Issue 1, May/June 2008.

"New Tracks Laid by Lise Erdrich in

Night Train

." Book review.

CALYX: A Journal of Art and Literature by Women. Vol. 25 Issue 1, Winter 2009.

"New Tracks Laid by Lise Erdrich in

Night Train

." Book review reprinted.

​
Writing Samples