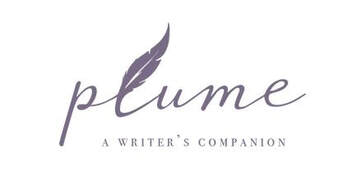 I am super excited to be featured in the upcoming November issue of
PLUME, a cool new entrepreneurial venture by Melanie Unruh & Jennifer Simpson.
Plume, which calls itself "a writer's companion," provides encouragement and support to women writers . If you are a montly subscriber, you get a purple envelope in the mail at the start of every month. Inside is a letter of encouragement from a featured woman writer along with little treats, writing prompts, old photographs, and other bits of encouragement to keep you inspired. Oh yes, and they also give you a piece of that writer's work. In the November issue, that bit of encouragement will come from me, and you'll get a copy of my short story, "Parrish Hall," (originally published in Foglifter.)

As a lead up to this issue, Plume recently published an interview with me on their site. I feel floored by their support and their efforts to build a more supportive community for women writers.

Thank you, Plume, for making me feel like a writer again! And if anyone out there is looking to treat yourself OR to treat a friend, you might check them out!