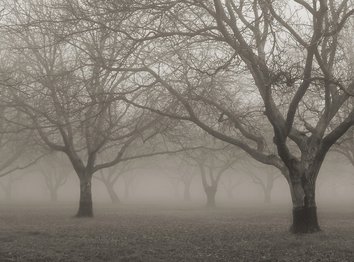 I live in California's Central Valley. Growing up, it was common to have the Tule fog drift over the playground so that half the schoolyard would disappear in the ghostly haze. It was always so tempting to run towards it, to hope as you stepped into the fields that you could understand something about the inside of that dewy cloud. But the thickness of the fog would always be one step out of reach.
And I am thinking of that fog because it is winter. But also because this morning I got an email from a San Francisco-based literary magazine titled
Foglifter.
I had been getting so many rejections lately My favorite of these is a short story called "Parrish Hall," which I wrote after a shooter scare at a University where I used to work. When I checked my phone this morning, it showed new email:
"Dear Samantha. Thank you for sending..." it read in that truncated way emails read when they are displayed on your phone.
At this point, I thought I knew what the email would say for I have grown intimate with the way "although we" statements are often couched between a rejection letter's "reading is subjective" rationale, and I finsihed the email aloud in my head. "Dear Samantha. Thank you for sending us "Parrish Hall. We love it and want to publish it!"
And then, much to my surprise, I opened the email. And that is exactly,
word for word
, what they said!
Thank you, thank you,
Foglifter
! It has been a long time and I am so happy this story will finally have a home.